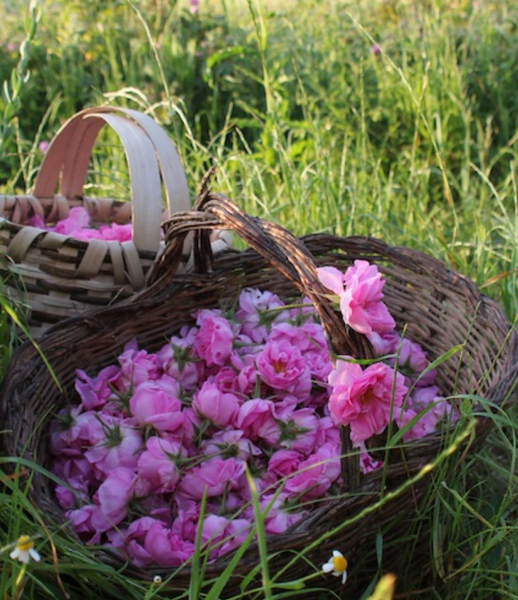 Rose Tea, Caffeine-Free
We always aim to find the best of the best! Our certified organic roses are Bulgarian Rosa Damascena. These are considered to be the queen of the roses. Unlike most roses, they are not grown for beauty, but rather for deep healing properties.

Because of the unique climate and geologic settings in Bulgaria, the Bulgarian Rosa Damascena has over 280 naturally occurring chemical compounds, which makes it deeply healing, fragrant and extremely precious. The rose oil produced from Bulgarian Rose  is considered as the finest in the world!
Our organic rose grower, Johanna, aims to produce her roses in a sustainable and organic way. Her certified organic rose farm is located in Rose Valley, Bulgaria, the heart of rose cultivation region for three centuries. Her roses are hand-picked early in the morning in order to keep the essential rose oil in the petals.
A nice cup of rose tea gives you a profound and deeply calming effect in mind, body and soul. Enjoy a creamy, rosy cup of heaven! 
OUR PASSION is all about the purest, cleanest tea and herbal infusions. We use only premium herbs and we never use mass-produced or artificial ingredients. Our selection of high quality flowers and herbs have impressed many tea lovers during our tea blending workshops. Now you can get your favorite flower and blend it into your own tea!